Wedding & Engagement Gift Ideas
So gatherings are allowed again and the happy couple have announced their date…but you can't make it.  Everyone loves a Kiwi wedding but travel restrictions and schedule clashes mean you can't always be there no matter how much the bride or groom mean to you.  You want to congratulate them of course, but adding to the 'wishing tree' or registry can be a little impersonal if you are also not attending.  And that leaves you with the problem of sending a gift that shows how excited you are for the couple, and that you care enough to choose something that they will really like and use.
At FOXY BOXY we just love curating that perfect gift for all kinds of couples.  Whether you are looking for the best gift box for an engagement party or something to spoil the couple on the morning of their wedding (or pamper them the day after!), we've got gift inspiration to spare.
For the classic celebration box you can't top Sparkling Celebration, pairing cute bottles of French Champagne with award winning New Zealand chocolate.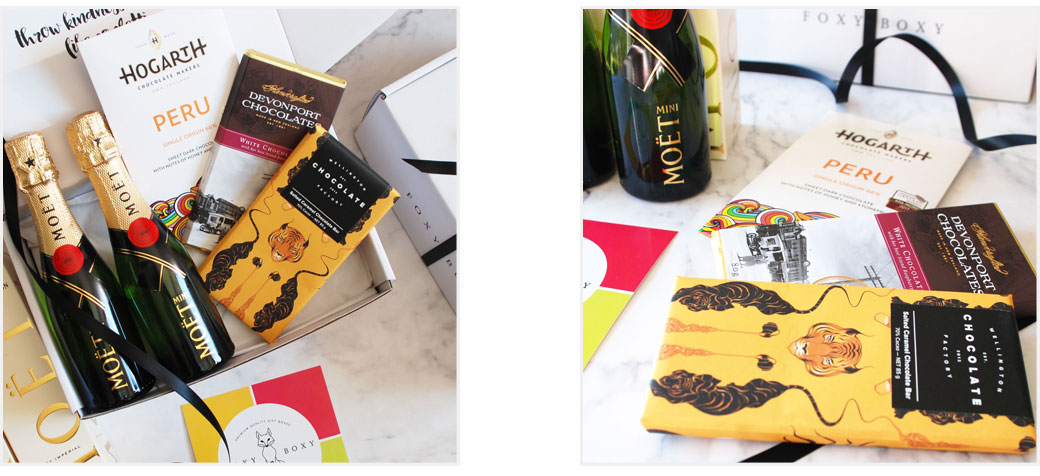 If your lucky couple love quality New Zealand wine and produce, our Rose & Nibbles Hamper, The FOXY Hamper, Central Otago Pinot & Nibbles or Marlborough Sauv & Nibbles feature the best examples of each variety paired with delicious artisan snacks.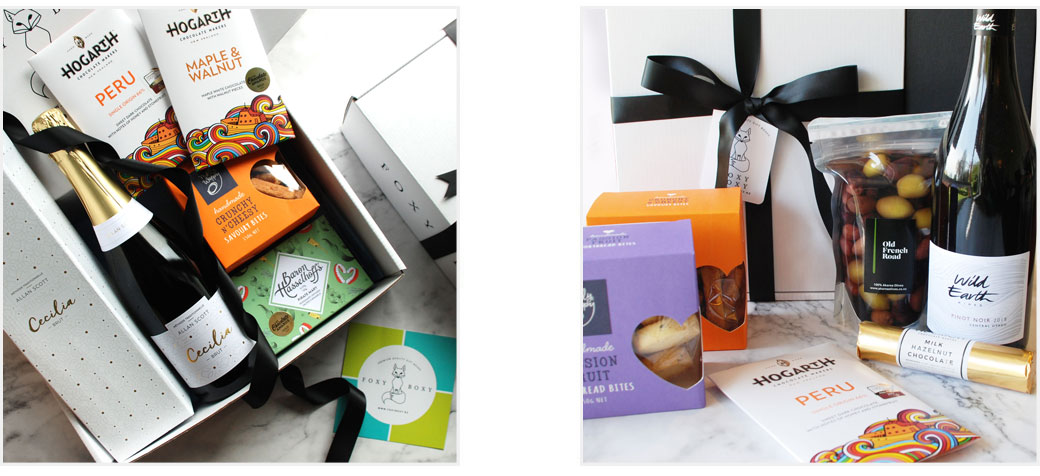 You are sure to impress with Goodies Galore, our biggest hamper filled with the best New Zealand gourmet treats, French Champagne to celebrate and a gorgeous large scented soy candle. Perfection.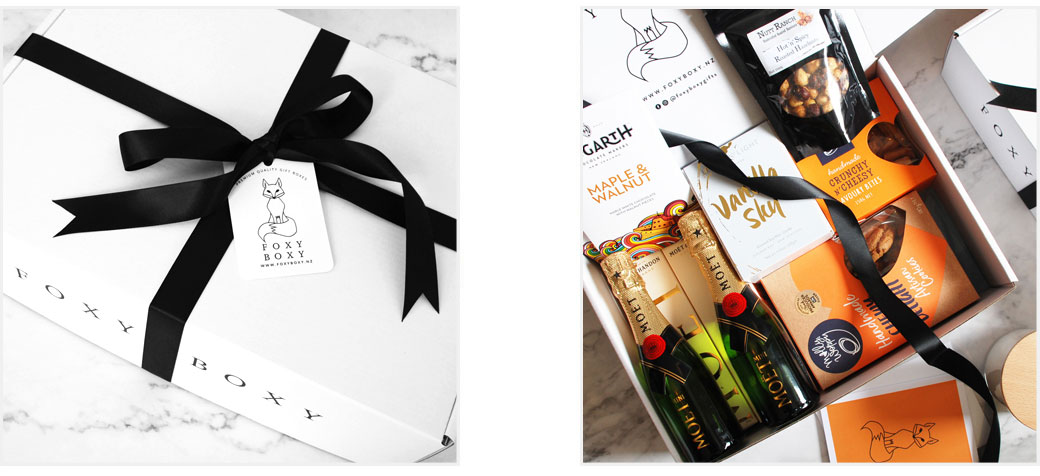 For those who prefer tea, try High Tea – we can vouch for how delicious these teas are since we can't stop drinking them! Or give your newlyweds something to symbolise how their new married life together will be sweet with our Chocoholic Hot Chocolate gift box, featuring delicious sweet treats from gourmet New Zealand artisans.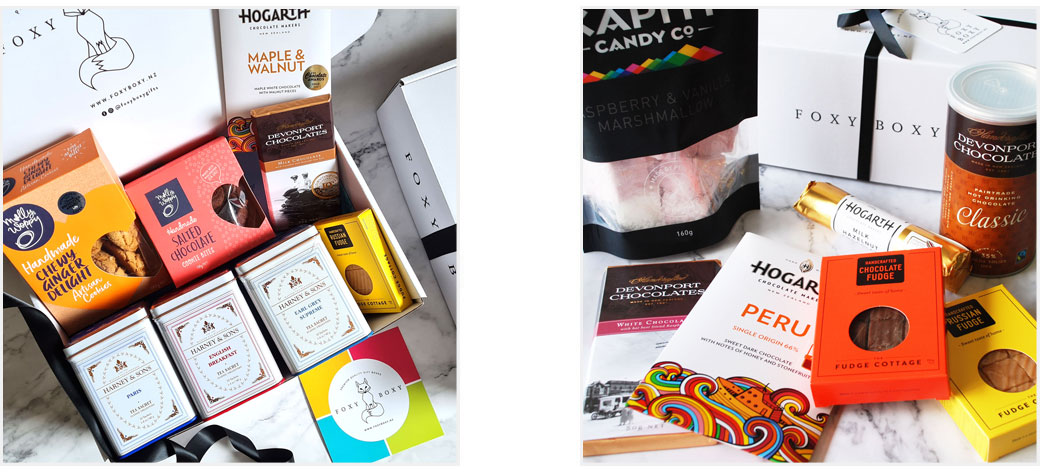 Once you have chosen the perfect gift, you need to write the perfect thoughtful message. We hand write our gift cards on your behalf and can always help with ideas for your message on engagement cards or wedding cards. Two of our favourites wedding card messages lately are:
"wishing you a life together filled with laughter and joy."
"wishing your journey together is wild and mild in all the right places."
We source our products from quality New Zealand producers and also choose organic and environmentally friendly products and packaging whenever we can, so you are supporting local artisans and sending a classy gift that conveys your thoughtfulness.
For the more quirky couple, or if they have special dietary needs such as being vegan, or if you have a particular theme to cover, we love getting custom orders too. Send us a quick email at sales@foxyboxy.co.nz with what you need, and we will get back to you asap with gift ideas aplenty.