Why People Love FOXY BOXY Gift Boxes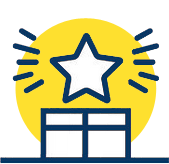 QUALITY
We source the best of
the best products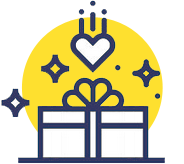 PRESENTATION
Stylishly packaged gifts
including a handwritten card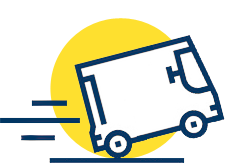 FAST DELIVERY
Free express overnight courier
NZ-wide to their door
Amazing service from Foxy Boxy.
Quick and accurate and the boxes are incredible, everyone loves them!
Thanks Foxy Boxy, I will definitely be using you again.
Fantastic gift boxes to select from.
I'll definitely use you again, thanks.
Amazing quick service, the package was a gift and they loved it very much.
5 ++++ stars.
Foxy Boxy not only offers the most beautiful gift boxes I have seen it's backed up by really good pricing and the best service I have ever received when ordering a product online.
My mum (it was a Mother's Day gift and the 2nd year I have sent a foxy boxy) was thrilled again.
She is only a bit upset mothers day only happens once a year 😃.
Thanks team!
The gift arrived timeously. The ground plunger coffee was given a 5* rating by the recipient.
The chocolate had such detailed designs on it and I'm told it "tasted yummy". I didn't get feedback on the mug.
Overall both recipient and I were impressed with the gift you packaged. Thank you kindly and God bless.
Absolutely fab little box. So beautifully presented and obviously well thought out and selected items.
I sent to both my adult daughters who were delighted with them.
Arrived on time and the updates were reassuring to have.
I will definitely order a Foxy Boxy again!
Very easy to order online - I ordered a gift from a family member in another country.
It was delivered on time and they loved the gift.
Super easy to order, put a big smile on the recipients face!
I am so impressed with Foxy Boxy.
The packaging and attention to detail is well beyond expectations, considering I ordered my box for delivery the next day!
The goods inside were high quality, and what I had ordered.
I cannot recommend Foxy Boxy anymore- incredible value for money, the whole family was impressed.
Thanks again!
Super fast service and a beautifully presented box full of goodies.
Highly recommend