FOXY BOXY Staff Gift Box Picks
Consumer NZ or a Google review search might be where you head for reviews when you want to buy a washing machine, but when it comes to great gift ideas there are only two sources you should trust: someone super close to the person you are buying the gift for; and the staff where you buy your gift.
Checking with a bestie or mum is a great place to start for gift recommendations. But when it comes to the details like the quality, taste or experience of a gift, you need the inside story from the staff.
At Foxy Boxy we spend a huge amount of time sourcing the best, most delicious, quality New Zealand products and curating the best gift box for any occasion, and our staff really know their stuff. So we thought we'd check in to see which gift boxes were their favourites.

"Quality New Zealand wine always makes a great gift so my pick would be the Central Otago Pinot and Nibbles gift box or the Marlborough Sauv and Nibbles, depending on if they prefer red or white wine. These gift boxes work well for both men and women and also an ideal gift for couple as well. I know both of these wine gifts are popular options as a settlement gift for real estate agents and also house warming gifts. Both boxes showcase quality New Zealand wine with tasting notes and of course quality, delicious treats to snack on."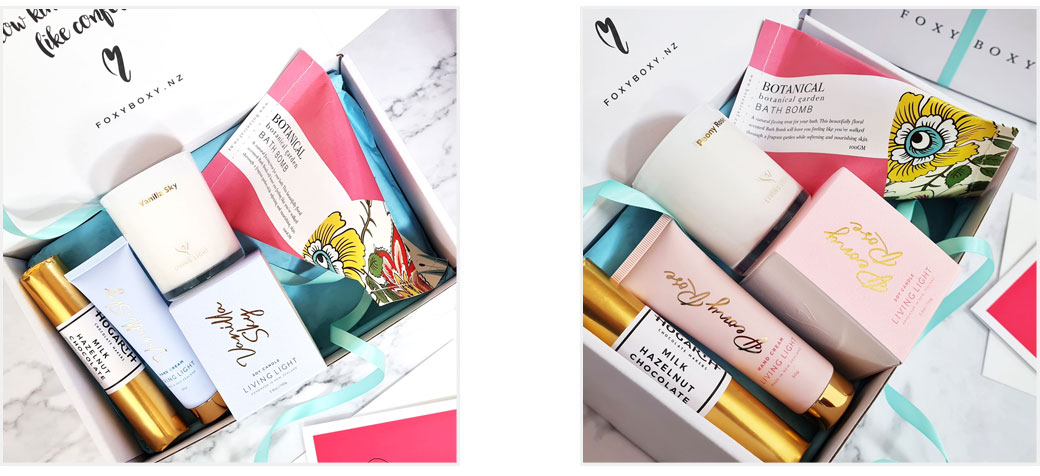 "My pick would be the Whole Lot Of Love gift box. It's a perfect gift for her and works well for so many gifting occasions. I think it makes a lovely "thank you" or a "happy birthday" or a "thinking of you" or "get well soon" present. I love all the products in this gift box and the fact that all these products are all produced locally makes them extra special. The milk hazelnut chocolate from Hogarth Chocolate Makers is incredible, it's literally THE BEST CHOCOLATE EVER. The Living Light soy candle and luxury hand cream are exceptional quality that every woman will appreciate. The bath bomb from Botanical has the coolest eco-friendly packaging and these bath bombs are absolutely lovely. This is a fab gift for women who don't drink alcohol, which is a bonus."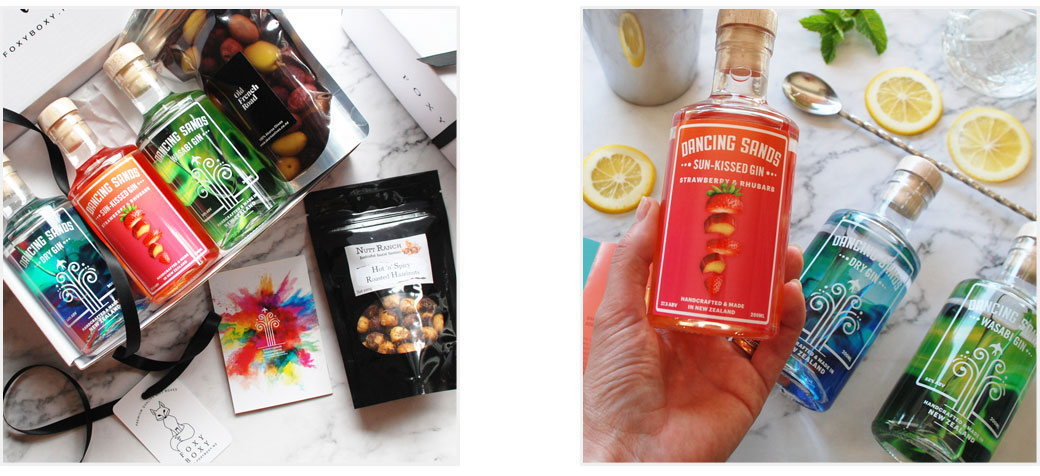 "Gin for the win! It is actually so, so hard to choose the best Foxy Boxy gift box, they are all so good. With so many birthdays and then Christmas coming up, the gift box I know I will be sending out quite a few of myself is Gin Tasting. The Dancing Sands craft gins are such fantastic flavours (they are all delicious) and the cocktail recipes that come in the booklet are perfect for whipping up a special drink on a warm evening. Perfectly paired with Akaroa Olives and the crunchiest, most delicious hazelnuts you've ever tasted. Add a sunset, and you have given someone a little taste of heaven."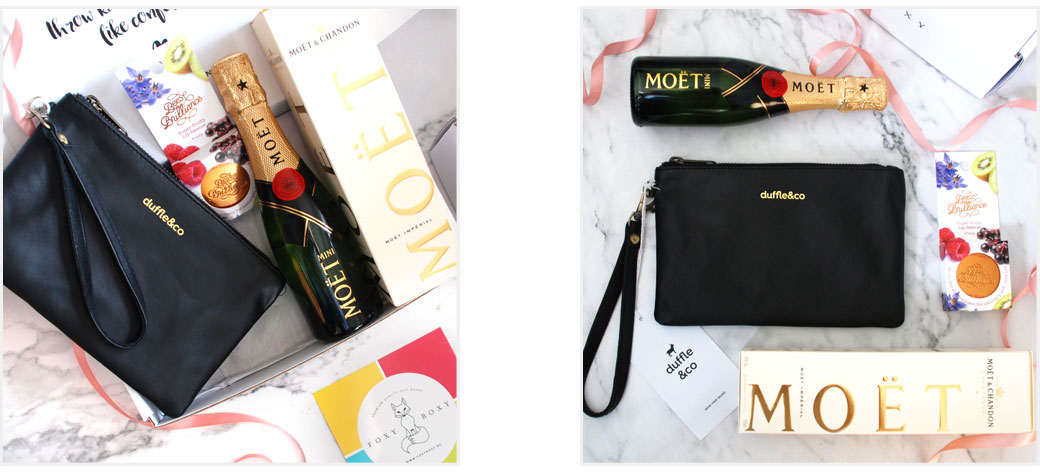 "We have designed so many different gift boxes for all types of gifting occassions, so it's extra hard to pick just one favourite. If I had to select a gift box that I'd most love to receive, then I think I'd have to go with She Is Wonderful. I already have the black clutch from the Duffle & Co and it's perfect. Every woman needs a great little clutch and these are the best. Not too big and not too small, just perfect for your phone, cards, cash, lippy and car keys. I'm in love with New Zealand company Duffle & Co, such great quality and also love that for each purchase they plant 5 mangrove trees in Indonesia. Inside each clutch you'll find a card signed by their staff member in Bali that made the bag. More and more people are becoming conscious consumers and are looking to purchase ethical and environmentally friendly products and Duffle & Co deliver this. Bees Brilliance Lip Rescue is hands down the best lip balm on the planet … I love it and it's made locally! Then of course the Mini Moët, who can say no to the cutest little bottle of French Champagne? … not me that's for sure!! The She Is Wonderful gift box is fantastic as a romantic anniversary gift, and ideal for a milestone birthday gift."
Regardless of which Foxy Boxy gift box you choose to gift, you know you are getting the very best local, high end products. If you are looking for a specific occasion or for someone with a particular passion, we have everyone from fishing fanatics to chocoholics covered in the Category section of our website.
Happy Gifting!