MOTHER'S DAY GIFT IDEAS
Mother's Day is all about spoiling your mum and making her feel appreciated. Spending time with your mum is probably the most important and appreciated thing you can do. Your mum will love a nice family lunch or dinner, ideally without her having to make it or clean up (if you're planning on heading to a restaurant, make sure you book ahead as Mother's Day is notoriously busy). Another favourite way to celebrate is to give your mum breakfast in bed on Mother's Day.
But what should you buy your lovely mum for Mother's Day? Forget buying one present, our gift boxes offer a exciting gift experience as she discovers all the premium goodies packed inside our stylish FOXY BOXY gift box. Award-winning craft chocolate, heavenly scented soy candles, French champagne, luxury hand cream and artisan fudge are just a few of our products certain to make a lasting impression.
We have selected our top 5 gift boxes to delight the most discerning of mothers this Mother's Day.
1. Sending You Love

Sending You Love is the ultimate in thoughtful giving for your lovely mum. The large Peony Blush Soy Candle (we seriously love these candles and with 60 hours burn time, it lasts too!), New Zealand made award-winning craft chocolate, and Botanical Bath Bomb so she can soak away in a luxurious bath. She will love all the premium quality, New Zealand made goodies, with a stunning pink and gold theme.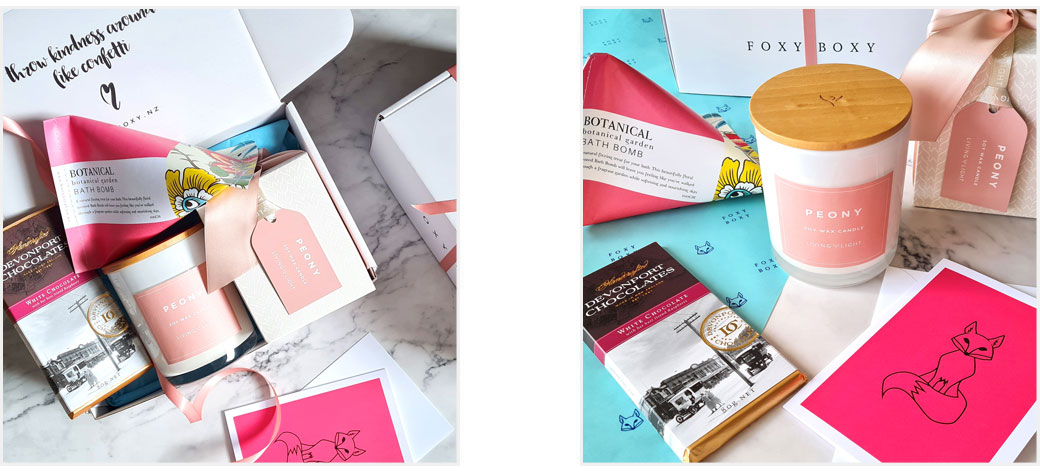 2. Whole Lot of Love
If a Whole Lot of Love is what you feel for your Mum, take a look at this heavenly gift box of gorgeousness. Packed with a gorgeous array of premium products from our Nelson / Tasman region, if she likes hand-made artisan goods, she'll be absolutely delighted with all these goodies made with love. This is the perfect Mother's Day gift hamper for Mum's of all tastes and ages. Inside she'll find an Ecoluxe Bath Bomb from Botanical, Luxury Handcream from Living Light, award-winning Craft Chocolate from Hogarth Chocolate Makers and a heavenly fragrant soy candle from Living Light.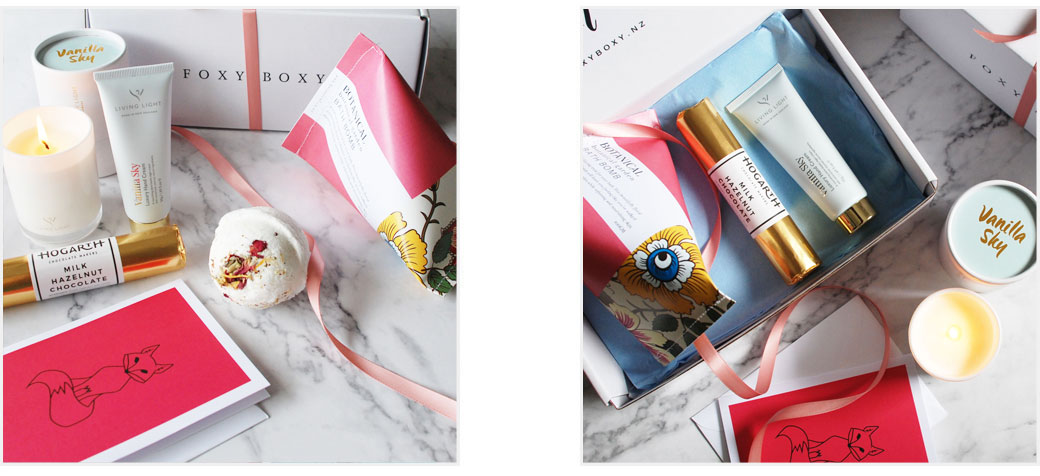 3. A Little Something Special

This gift box is the perfect way to say "love you Mum" in a big way. A beautiful little bottle of Freixenet Italian Rosé in their signature cut-glass bottle, award-winning NZ craft chocolate, a gorgeous luxury hand and body lotion from Living Light and the best lip balm we've tried from Bees Brilliance in a cute gold tin perfect for her handbag. What's not to love? A Little Something Special is a beautiful modern gift box full of luxury goodies she will adore.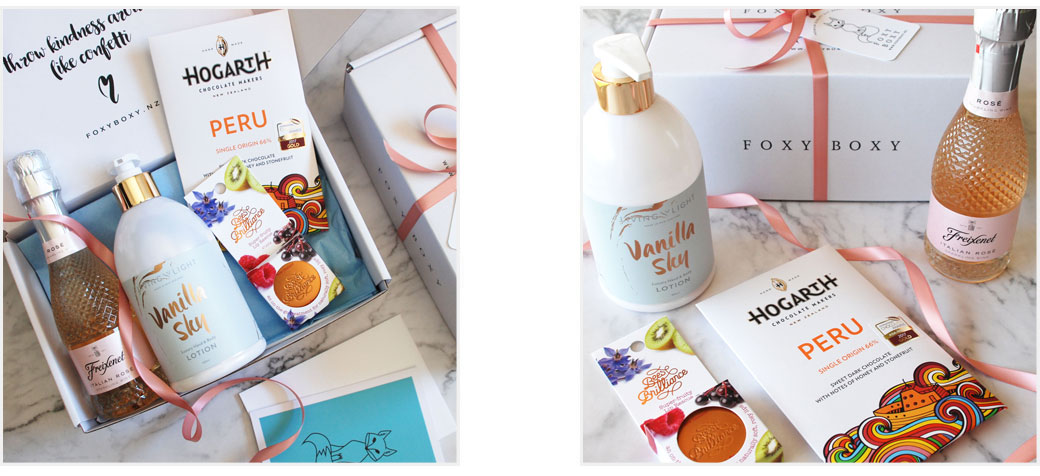 4. Relaxing Escape

This very special gift is perfect for nurturing the soul. The most delicious multi award-winning craft chocolate from Hogarth Chocolate Makers and mouth-watering artisan fudge from The Fudge Cottage, the finest chamomile herbal tea from Harney & Sons and an orange blossom bath bomb from ecoluxe brand Botanical. Relaxing Escape gift box will definitely make your mum very happy this Mother's Day!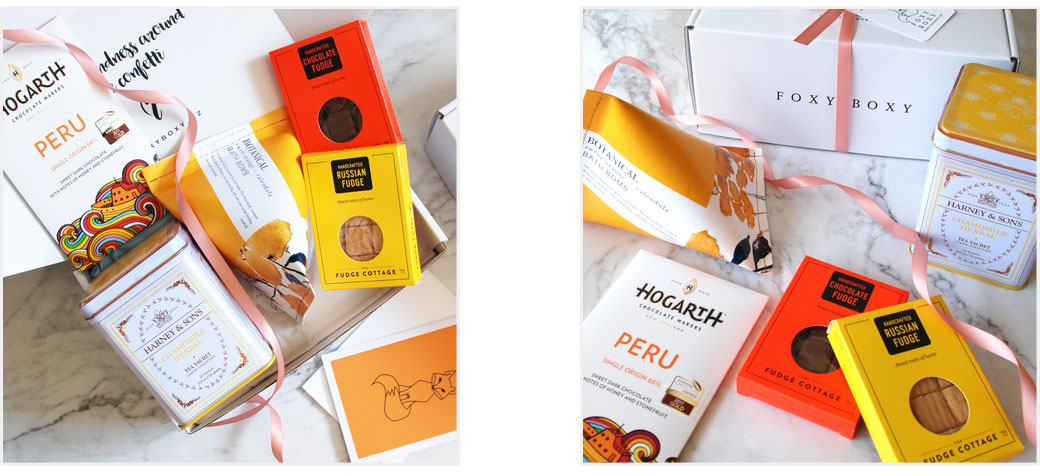 5. Hugs & Kisses

The finest Craft Chocolate, Ecoluxe Bath Bomb and outstanding New Zealand made Lip Balm. Premium products she will love, exquisitely presented in our custom designed FOXY BOXY gift box, and at an affordable price!! What's not to love about this little gift of luxury.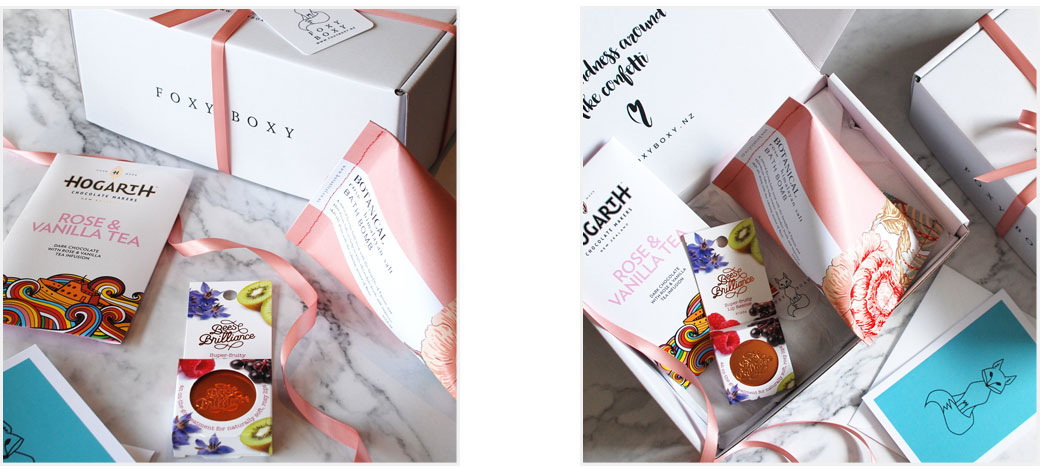 Select a stylish FOXY BOXY gift box online that best suits your special mum and then relax. Our team will package it up to ensure your Mother's Day gift is beautifully presented, including your message of love to your mum on a hand written card and deliver the luxe box of goodies free to mum's door anywhere in New Zealand.
Whichever gift box you choose from our popular range, we know your mum will absolutely adore all the quality goodies.
Happy Mother's Day to all the gorgeous mums of New Zealand!