5 Romantic Gift Ideas For Her
Women. No two are alike and no two respond the same way to a romantic gesture, so it's no easy task to impress the girl of your dreams. There is a fine line between charming and cheesy, and the last thing you want to do is make her cringe. But when you get it right, your lucky lady will be telling her mates (and anyone else within earshot) ALL about what a catch you are. Whether you are chasing a new flame or want to show your partner of decades she is still the love of your life, you don't need to spend hours trawling the internet for romantic gift inspiration. We've put it all together for you: how to stay on the right side of the romance/reflux divide, gift options for all kinds of fabulous females, and even help with the message for the card. It's what we do.
The Golden Rules of the Romantic Gift
1. Be thoughtful – it's the details that count.
That means paying attention to what she's into. Chocolate, sure, but nuts or praline? Don't buy a pinot gris for a pinot noir lover. Of course this is easier with long term partners. But if it's new love, chances are you'll be replaying conversations over in your head anyway so remember that every detail has potential. Did she say on the first date that her favourite holiday was hiking in The Marlborough Sounds? Our Marlborough Sauv & Nibbles includes the most delicious Sauvignon Blanc from Marlborough region. If she's vegan, then Vegan Celebration gift box also features the Marlborough Sauvignon Blanc from Te Whare Ra Wines and of course yummy, vegan-friendly treats.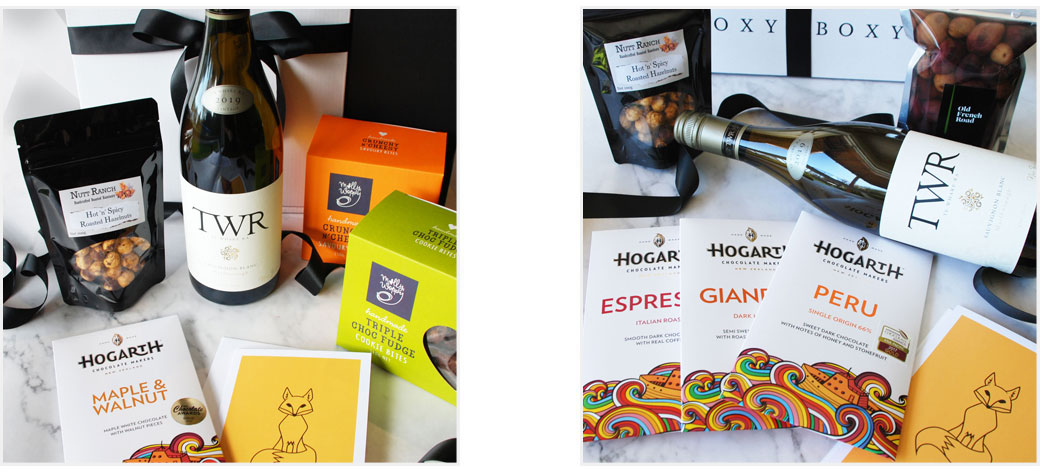 Has she had a stressful time at work lately? Our Pamper Her gift box shows that you know she deserves some relaxation and pampering. The key is that you listened, paid attention, and responded with love.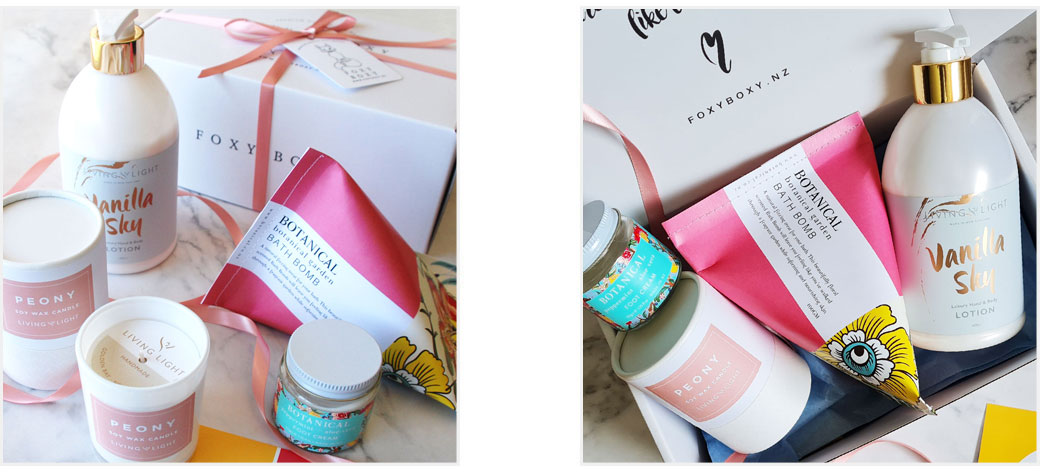 2. Be unpredictable – timing is everything.
Never underestimate the power of surprise. Send your gift a week before the birthday or anniversary to really catch her off guard. Leave a sweet note in her suitcase when she goes on a trip, or in her pocket if she has a daunting day at work. Or best of all, give her a present without an occasion. Send Sparkling Celebration because "just being around you is worth celebrating".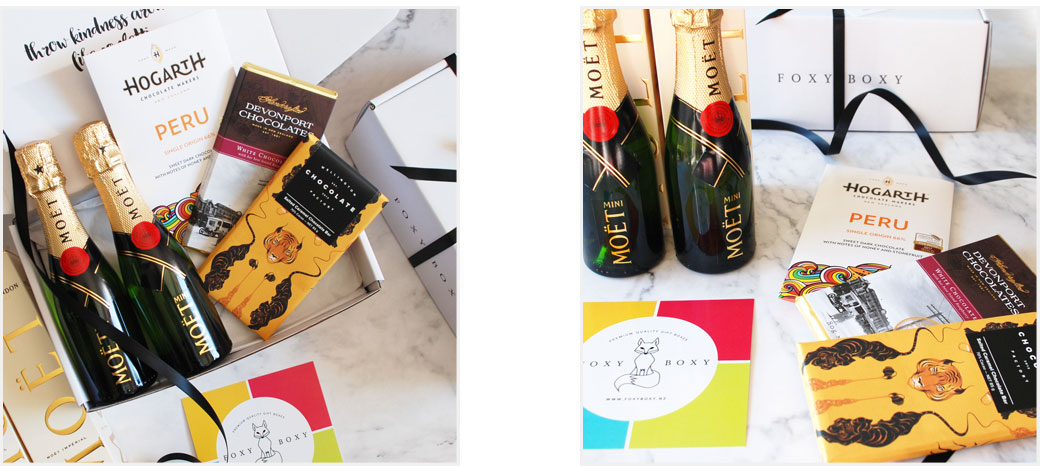 3. Don't ask – you shouldn't have to
If you ask her what she wants, she'll likely choose something practical, or if she's bold maybe even something she just plain wants. But by asking you are canceling out the first two rules and losing the opportunity for romance. The real delight comes from you surprising her with something she might not even have known she wanted – like a cute bottle of bubbles, or a beautiful candle – and the fact that you got the flavour/colour/timing just right is what turns you into her Ryan Gosling.
Our Lovely To A Tea gift box is a perfectly lovely gift that she will love and works well for any occasion.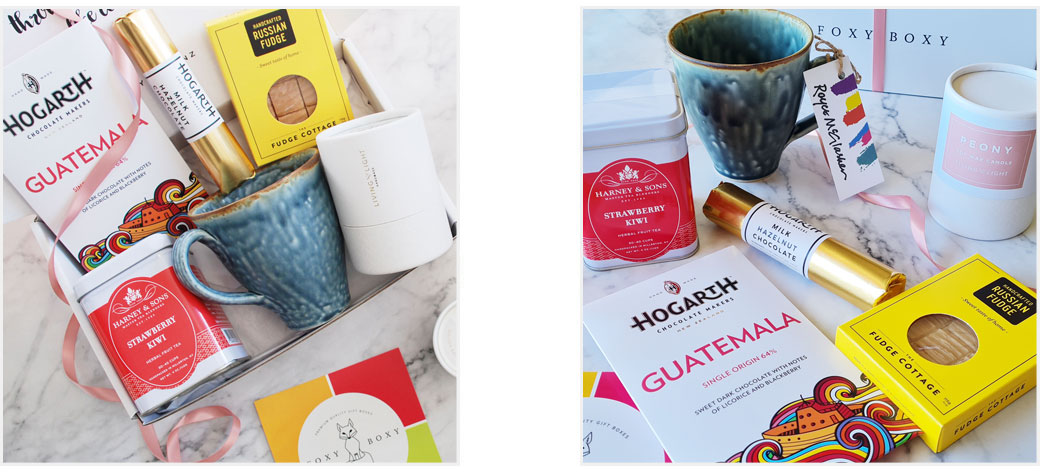 Another great choice is A Little Something Special which is one of our best-selling gift boxes.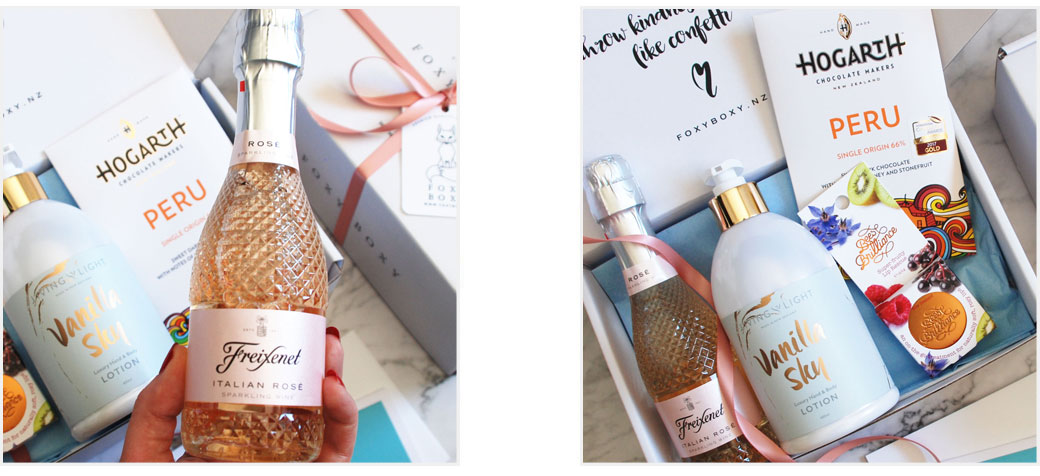 Just as important as your gift selection is the message you write in your card – this is where you really make your sweetheart feel loved, and explain why you chose that particular gift for her to be sure she understands how much you care.
At Foxy Boxy, we hand write your message on a beautiful card to really up the romance stakes for you.
So, the message. As long as you keep it real you'll be fine. A simple test is to imagine that you are saying the words directly to her. If you feel that squirmy this-is-a-bit-too-honest-to-be-entirely-comfortable feeling, you've probably nailed it. You've got to avoid anything too Hallmark or generic, but it does have to melt her heart, remember?
Funny can work, i.e. "I love you more than (insert favourite sporting team)", but make sure you still let her know she is seriously special.
Anniversaries and celebrating relationships should show gratitude, such as:
"I've learned a new thing that I love about you almost every day for the last year. I'm looking forward to many more years of study."
"Today and always, I hope you feel how much I love you and how grateful I am to have you by my side."
To impress a newer friend, keeping it real might be as simple as stating what you like about her or what you enjoyed about her company. Romantic gifts right off the bat are a great way to ask a girl out, too:
"Hi Amy, it was great chatting with you at Dan's party. I was a little intimidated by your wine knowledge and I think you are super sweet, so I got you some really good wine and chocolate. You could give me your review this Friday at dinner…."
Last but not least, make sure you get your gift hamper delivered to her work, she'll enjoy her colleagues knowing how much she is admired!