Share Your FOXY BOXY Photos & Win
We love Instagram and we absolutely love seeing our gift boxes out in the real world being enjoyed so we are launching a very special giveaway for June, July, August & September 2020!!!
Simply post on Instagram a photo of your FOXY BOXY gift with the tag @foxyboxygifts, and you are in the draw to win $50 credit!
The winner will be chosen by our staff on the last day of each month – using posts from that month. The winner will be contacted / announced via Instagram. The credit will be awarded in the form of an electronic coupon code.
Thanks for supporting FOXY BOXY and good luck! We look forward to seeing your photos 📷❤️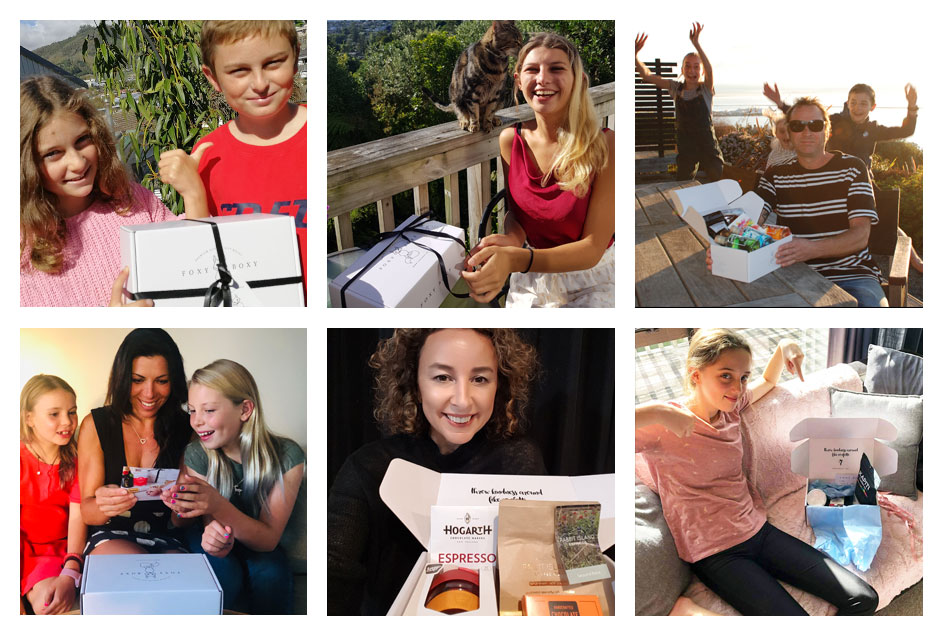 How to tag a photo on Instagram
1. After you've selected a photo or video and added effects and filters, tap Tag People from the Share screen (see image below).
2. We are @foxyboxygifts
3. Tap Done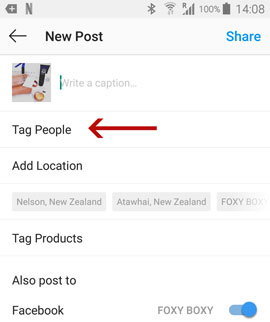 Any other questions…
Please email us your questions. Our email address is: sales@foxyboxy.nz