GIFTS FOR PEOPLE WHO ARE HARD TO BUY FOR
We all have people in our lives that are tricky to buy for. It can feel like torture trying to think of something … anything to get them. The worst thing is to leave organising the gift to the last minute and end up getting them a "that'll do" gift. Particularly if you are rushing around the shops completely stressed out. Worst still, you might end up just wasting your money on a gift that is unappreciated and ultimately ends up as landfill. No one wants to do that!
FOXY BOXY can help get your gift game on point with our amazing selection of premium New Zealand made products and a sprinkling of international brands known for quality and sophistication. Our gift boxes are an experience as the giftee discovers all the exceptional treats inside.
We've thought of a few hard to buy for situations and have offered up some gift solutions to help make finding a loved ones gift a whole world easier.
Gifts For The Person with Everything
Avoid gifts that are going to add to the clutter for people with everything! Maybe try gifting the person an experience. Movie tickets can make a nice gift for people who enjoy going to the movies. Maybe a gift voucher to their favourite restaurant or one they have been talking about visiting?
Consumable gifts, things that they can eat, drink and enjoy also make a lovely gift. The Goodies Galore and Foodie Hamper both are fantastic gift ideas for the person (or couple) with everything.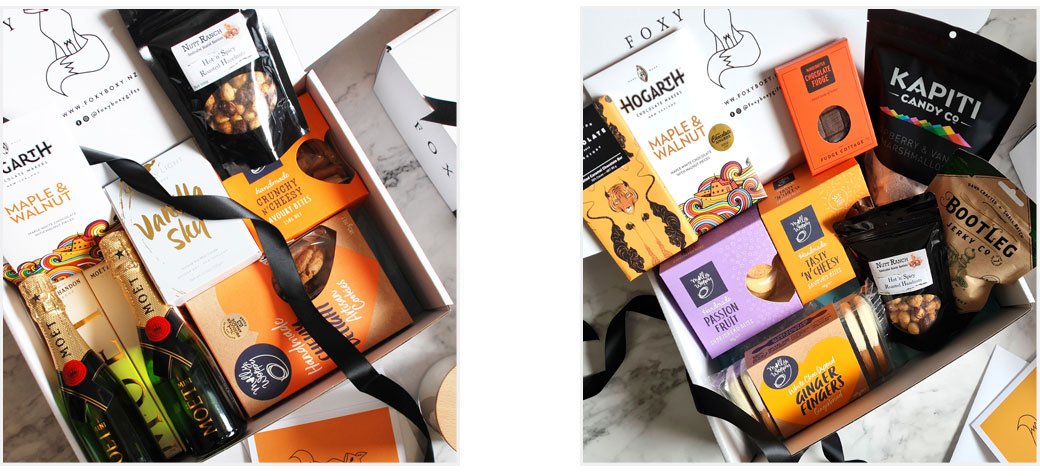 Gifts For Dad or Granddad or Men in General
Men love practical gifts – things that they can really use. You can always ask them if they need anything, but that will definitely ruin the gift surprise. If he is a gin drinker, then our FOXY BOXY Gin Tasting is popular gift choice and one of our best-selling gifts featuring award-winning gin from Takaka. Whisky drinkers will love our Whisky & Treats gift box with 2 varieties of NZ made whisky to taste. Some of our other popular gift boxes for men are Carnivore Edition with the tastiest of beer from our fave local brewery Eddyline Brewery and You're So Sweet if your man has a bit of a sweet tooth.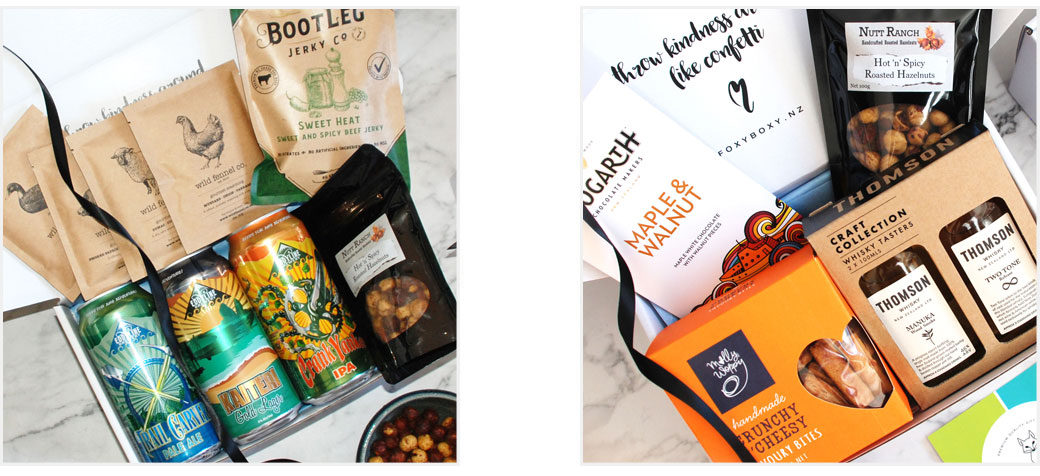 What Women Want (well gift wise at least)
Women want a thoughtful gift. Remember the time she said she loved that special item when you were walking around the shops … well that's the gift to get her. Women appreciate the thought that went in to the gift. Showing that you listen and remember what she has said she likes will definitely show her that you care. It can really be as simple as remembering what she likes, like her favourite flowers or favourite tipple. Chocolates and champagne are known to be a way to a woman's heart, so it's no surprise that our Sparkling Celebration hamper is one of our top selling gift boxes. Another popular option is Whole Lot of Love which is packed with a gorgeous array of premium artisan goodies and 100% New Zealand made.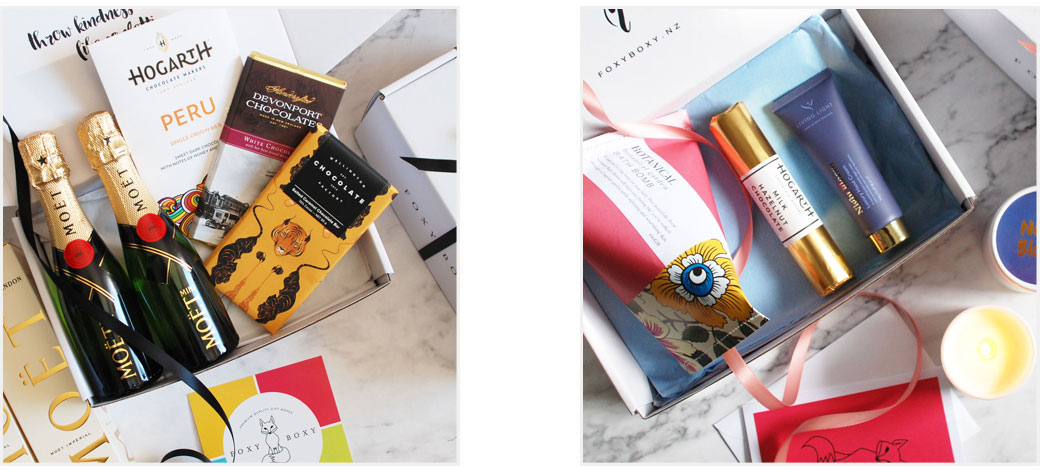 Most women will complain that their life is too busy, so a gift of relaxation is a lovely gift idea that will be appreciated. A Little Something Special is a very special gift box filled with love and luxury. Luxury Pamper offers a day spa experience at home with a selection of premium products for her to taste, try and be pampered by.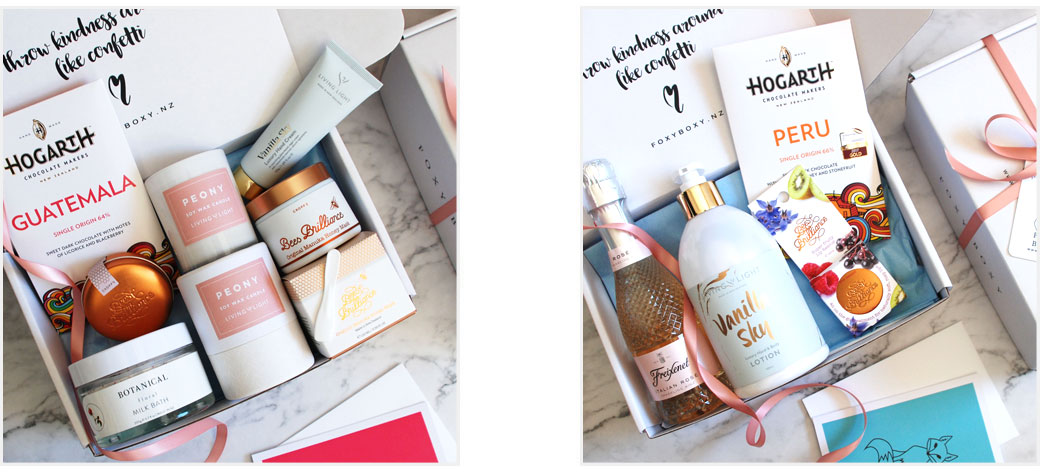 Our friendly Foxy Boxy team are ready and willing to help you find the perfect gift option for that special person or event. Please contact us for assistance.
We hope you found a bit of gift inspiration in our gift guide for the hard to buy for!